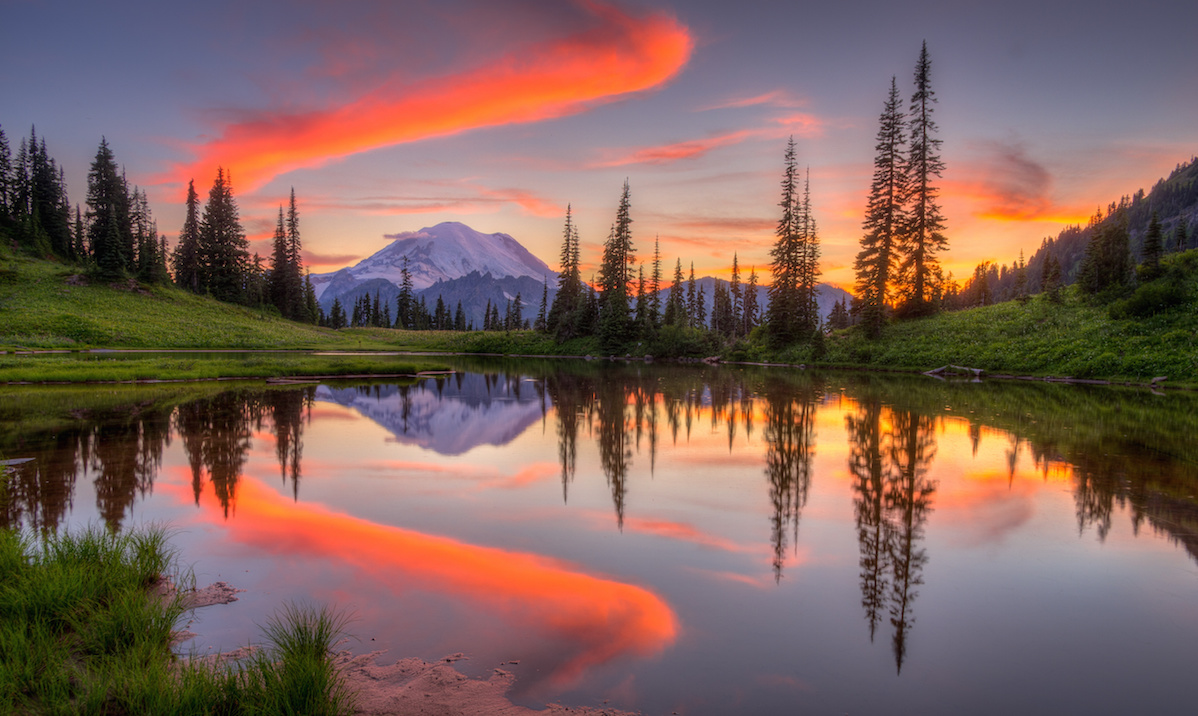 Seek Wonderment
By Beach T. Weston
(3 to 5 minute read)
Happiness, love, excitement and inspiration are four great words: The question is…are you feeling the excitement the New Year is offering? Are you feeling the New Year's inspiration? Are you bubbling over with love and happiness?
As are many of us, I wasn't sure I was feeling the New Year's exciting possibilities until my recent visit to "The City by the Bay", San Francisco. The Christmas spirit was everywhere: Union Square hosted a Holiday Ice Skating Rink, serving hot chocolate and enough smiles to warm anyone's heart. Christmas trees adorned with lavish lighting, shop windows dressed in holiday sparkle beckoned customers to buy their merchandise, and musicians strategically placed—merrily sang beloved Christmas carols.
It was on a clear, crisp San Francisco afternoon, I took a cable car down to Fisherman's Wharf and strolled the piers—ending at Aquatic Park (Hyde Street Pier). It was a time of reflection as I pondered my goals for the New Year.
In my pleasant, pensive state, I enjoyed the activity along the shoreline: People laughing, holding hands, children flipping cartwheels, locals walking their dogs—it was a peaceful, good spirited environment. The site that mesmerized me was a group of swimmers from The Dolphin Swim and Boat Club (established in 1877). Each swimmer breaststroked their way back and forth across the Aquatic Park bay.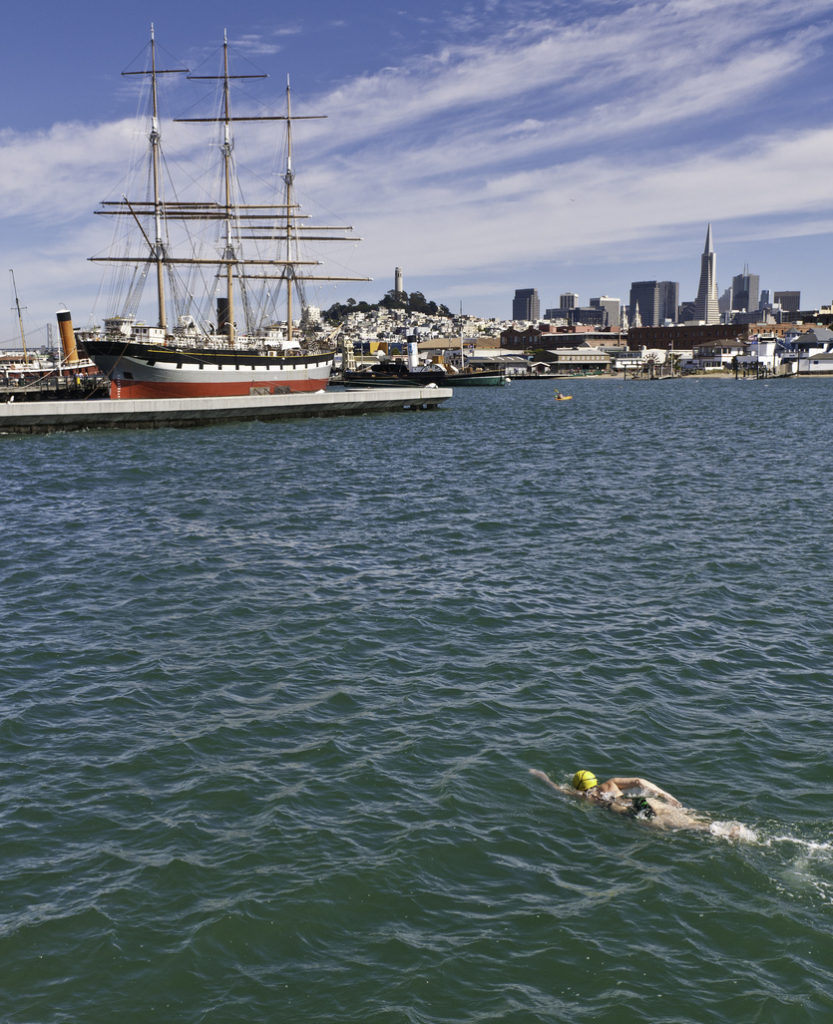 The Dolphin Club, whose motto is: "Swimming is cold fun!", have been honored for their bay swims (including their annual "Escape from Alcatraz Triathlon"), despite fog, strong currents, fish that might nibble on their toes, and chilly waters (temperatures ranging from 56 to 58 degrees and wearing no wetsuits) Burr-ski!
For observers, like myself, the swimmer's vigor was contagious…pure delight. I was given hope that even in these tumultuous times, people and nature can blend in brilliance. It was the inspiration I needed to wake my spirit up and give it a shot of adrenaline.
Thanks to the swimmers, I realized one of the keys to creating a better year, and a better life was to seek wonderment. Seek people, activities and places that encourage awed admiration. When you are open to astonishment—happiness, love, and inspiration will follow.
Despite the perplexities of our current world, I believe it's important to take moments every day to be aware, be curious, find the winsomeness in new adventures. Write notes to yourself and place around your home, car, in your handbag—and if that doesn't work, tape one to your forehead! The goal is to remind you daily to look for your wonderment, for the beauty of wonderment is everywhere.
"Seek and you shall find". Inspiration and peace will follow.
In love, peace, and wonderment,
💗Beach
Like what you read? You're invited to Beachify your inbox.
© Beach T. Weston 2020